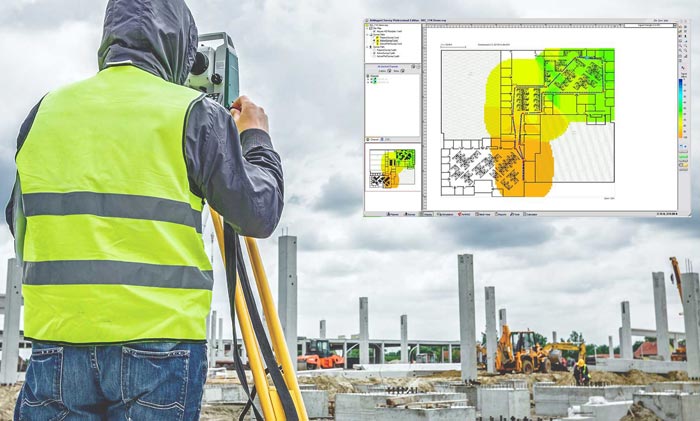 There always has to be a first step when it comes to architectural design projects. Before any architectural design tasks can be taken on, we must undertake a full site survey. This enables us to get a feel for the land, spotting any aspects that might cause an issue before they ever get the chance to.
During our land surveying process, we are able to measure and map out any area. We do this by using several different innovative techniques, both onsite and within our office.
We are able to do this because we have a team of in-house land surveyors at Nemco Design. They are able to create detailed reports, utilising all of the tools that we have at our disposal to thoroughly map out each area. These include 3D spatial devices, LiDAR and even unmanned aerial vehicles and drones, as well as the standard Geographic Information System (GIS). Check our Facebook page you will find many examples.
In combining the experience of our team with the innovative technology that we have available to us, we are able to offer one of the best site surveying experiences in Sydney. We can meet your land survey needs, whether you're looking to undertake a residential project or a large-scale commercial project.
If you do have a large project in mind, we would recommend contacting us today so that a member of our surveying team can make plans to survey the area that you have at your disposal. Around the area, we can use local expertise and effective stormwater research to work out how to start the design process.
Regardless of where you are in Sydney, our experienced team of specialists will be able to do everything that they need to in order to make your future development dreams a reality. If you have a specific plan in mind, we would love to hear about it so that we can help you.