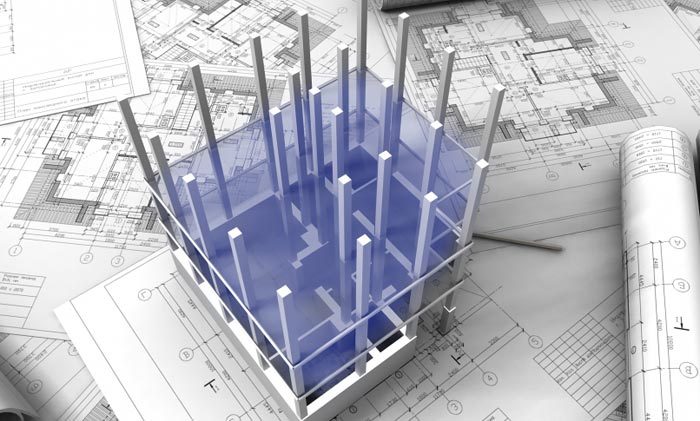 Structural Engineering Design & Inspection
There are plenty of structural engineering specialists out there, but finding a structural engineer who can respond to your brief perfectly can be quite difficult. You have to weigh up whether or not a structural engineer can work with the design that they are presented with, whether or not they are cost effective and whether or not the timeframes that they offer you are reliable.
At Nemco Design, we offer all of our clients the best of both worlds when it comes to design and engineering. Given the close quarters within which we work, our engineers are able to put their thoughts into the design process, covering every detail from start to finish with our architectural designers before leaving our construction specialists to finish. This enables us to make sure that our engineering process is as streamlined as possible.
Naturally, we understand that no two jobs are alike. Throughout the design and construction process, we work closely with all of our clients. We are able to respond to their needs every step of the way, altering what we do to leave them happy.
Given the fact that we are based in Sydney, our Nemco Design structural engineers are also able to cover any structural engineering servicing tasks in the Sydney CBD or Sydney Metropolitan area. We don't mind how large, small or complex these projects are, as our engineers are available to work on a variety of different tasks. If you think you may have a structural integrity issue, we would advise getting in touch with us as soon as possible so that we can get it sorted for you.
All of our structural engineers are highly qualified and the best in their trade, offering quality structural engineering solutions to both our residential and our commercial clients. Their focus is you and your needs, as they utilise the latest engineering technology and techniques to make sure that you are left 100% satisfied with our work. Given that we also use the latest engineering software; we can craft a cost-effective solution to any problem.
Following our structural engineering tasks, we always undertake an inspection. This allows us to present you with the certificates that you need to prove that your building is safe and sound.
Stormwater Engineering
In some areas, stormwater engineering isn't something that needs to be considered. In others, stormwater engineering is absolutely vital to the success of a project. Here in and around Sydney, we do need to implement stormwater engineering in most of the architectural design plans that we create.
At Nemco Design, all of our in-house architects, engineers and construction specialists understand the factors that can influence stormwater management. Because of this, we are able to thoroughly evaluate the landscape, tailoring solutions that suit the needs of each area that we are presented with.
Our team is available to handle a variety of different urban stormwater engineering projects. We are also able to undertake specialist flood analysis tasks and to create flood management plans for all of our developments, ranging from our residential projects to our large-scale commercial developments.
During the initial design phase, we will draw up a series of different stormwater concept plans, enabling us to investigate the impact that stormwater will have on each individual project. From there, we can create stormwater management plans, drainage concept plans and hydraulic design plans, depending on the needs of the project.
Following on from this, we can use these conceptual plans to integrate an effective stormwater disposal system into our designs. A stormwater disposal system could include on-site stormwater detention designs, stormwater disposal designs, hydraulic and hydrological modelling.
We understand that stormwater engineering projects can be quite costly, which is why we aim to offer cost-sensitive supply systems. These are energy-efficient and environmentally-sound. They are also specially designed to respond to your individual brief, ensuring that they meet your needs.
If you are currently attempting to create a design plan and encountering storm-water issues, we would be more than happy to help. Our engineers are also available to offer specialist advice to anyone who is currently suffering from stormwater problems.